If you're anything like me when I started playing violin, you want to improve your violin skills and have fun playing your favorite songs..
Perhaps you've always wanted to learn how to play the violin. And you've probably imagined yourself holding the violin and using the bow to create some melodies.


However, you've heard so many things about learning how to play the violin as an adult..You've heard stuff like "violin is very hard to learn"..
which by the way is not entirely true.


or maybe you're thinking you would not have time to learn it.


Does that sound like you?


Now, check out this scenario...


You finally decide to give it a try. You've ordered a decent beginnners violin online (Amazon, eBay) or even had to go to your local music shop to buy one..


Then, your violin arrives. You're all very excited. Grinning from teeth to teeth..or may not.
You probably rushed off to YouTube for tutorials on beginners violin. You found one, and all is going great..


I mean, there were lots of videos to choose from. It seemed exciting at first. And who doesn't like a free "buffet"? Right?
Not until you suddenly realise how unorganised, unstructured these videos are...
Then, you struggle for a few weeks without any results.


Then, you consider hiring a tutor, but alas!
Most would only take children.


And when you finally manage to find one that agrees to take you, you are made to cough out about $100 per lesson.
But since you really want to make progress, you decide to have just an hour of lesson every week with your tutor.
You would have prefered more hours but you do not really want to spend too much money, after all we just came out of a global pandemic and money is very tight. So you settle for an hour per week.


Weeks go by, you know that something doesn't seem right. Within, you know it is not enough to make any reasonable progress.


And you realised that usually after an hour lesson, you're just on your own the rest of the week. And with every other thing hanging on your neck for attention like work, school, taking the kids to school, you don't ever seem to find time to practise. Now you're struggling with a lack of motivation.
Even when you squeeze out time to learn,
you sometimes feel overwhelmed about what to practice to move forward.
And it can be so confusing ...
>>Click if you feel overwhelmed about learning the violin <<
Worst still, there are so many options and everybody tells you something different.
It seems like every day you're hit with a new exercise on YouTube or in a violin book you're working with and you feel like you're jumping from one thing to the next thing.


It's hard to focus in your practice and you're not making any noticeable progress on your overall violin journey.
If you're going through this process for a while you sometimes even started to doubt if you are "musical" enough to learn the violin...


Maybe you even feel like Julie. I'm curious to see if you can relate to what she just wrote me.

If you resonate with Julie's words, then I am confident you will love Rimma Strings Academy.


Because the truth is, that everyone can learn to play the violin beautifully, including you!
You just need a structured and focused practice routine, so you can make consistent progress every day.
All my members know exactly what to practice every day and get support from a whole community to follow an enjoyable step-by-step system to learn the violin, with lessons tailored to their level.
This is how our members described the Academy right after we launched it over a year ago.


Also, hear what Maria had to say two weeks after joining the program:


Just like these students of mine, would you like to eliminate every struggle that you are faced with when starting out to play the violin? 



I have that "right practice style" to make you make great progress without spending hours!


My teachings are different from all of the other online teachers. I have made it super easy to be successful at playing the violin. All you have to do is follow the videos in order and implement my practice strategy. 
Here is what Nicki P had to say about this Course:

From picking up your first violin to being able to jam out to songs that you have always dreamed about being able to play on the violin, this course will get you moving in the right direction.
Let's do some maths, shall we?
Now, the question is, how many one-on-one lessons would this course equal out to be if you wanted to have lessons with me?  


This programme has a whooping 115 lectures/videos which equal 70 hours of one-on-one lessons! 70 hours!


That would be a total of $7,000.00 for 70 hours of 115 lectures, $100/per hour.  


There's no way I could charge you $7,000.00 for this course!
There's no way I could charge you $3,500.00 for this course.. or even a tenth of that!


You only have to pay a $14.99 monthly subscription!

YOU ONLY PAY A $14.99 PER MONTH SUBSCRIPTION FEE TO GET ALL THESE!
Do you know the amazing thing about this?


You also get 7 DAYS FREE trial and can also cancel at any time with no questions asked.
I have never done this before! In fact, my current students paid about $400 for this course!
This is a one-time thing I want to do to help as many people who have a dream of playing the violin but are having financial obstacles.
PS: THERE IS LIMITED SLOTS FOR THE ACADEMY

Now the question for you is,
"Are you willing to sacrifice just one Macdonald's meal or a cup of coffee every month to actualize your dream of playing the violin?"


I would! And many did! And are enjoying the results. It is worth giving it a go.


Do not wait any longer. Now is your time!
REMEMBER - This offer will not be available very soon!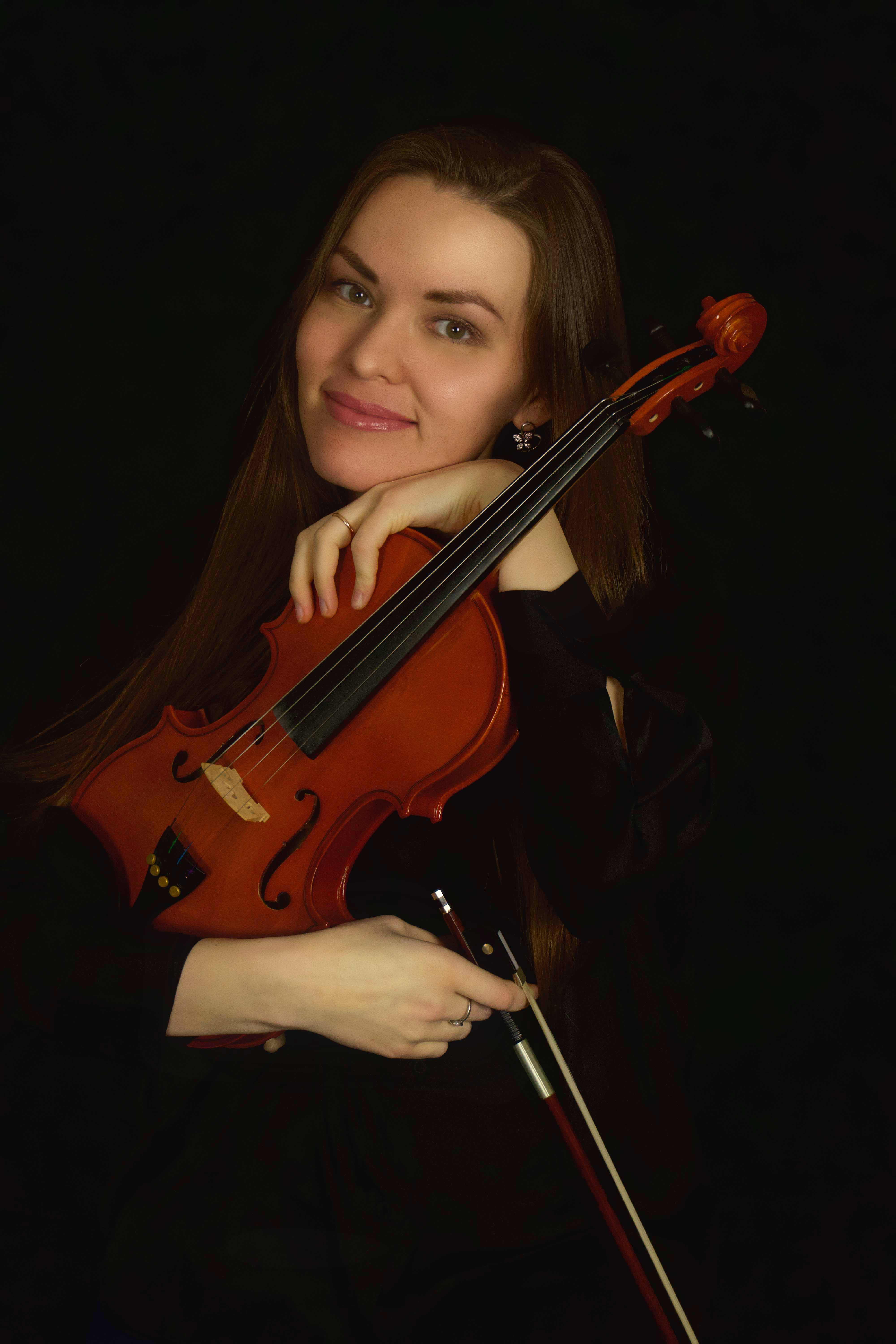 Rimma, the founder of Rimma Strings Academy, holds a first class Master's degree in Musical arts and pedagogy
(specialising in violin and viola).
Her professional career spans solo, chamber music and orchestral appearances throughout Europe including including Germany, Italy and Russia.
Being passionate about teaching people the art of violin, She has taught different music schools where she helped students play the violin from zero.
Apart from classical music, Rimma is also a versatile violinist having jammed with different musical groups that play other genres like soft-rock, jazz, hip-hop etc.
As of 2022, her violin sound has featured in more than 100 songs worldwide. 
Rimma discovered that teaching online, her students can access materials and request feedback 24/7.
She has helped complete beginners to become violin tutors themselves!
Her main goal is to maximize students' results by providing them with the best step-by-step art to playing the violin.
Rimma believes that anyone can learn how to play the violin and she has proven it countless time using her special technique.
All about "Beginners violin journey to mastery"


MUST WATCH!
Check your inbox to confirm your subscription